STILL LIVES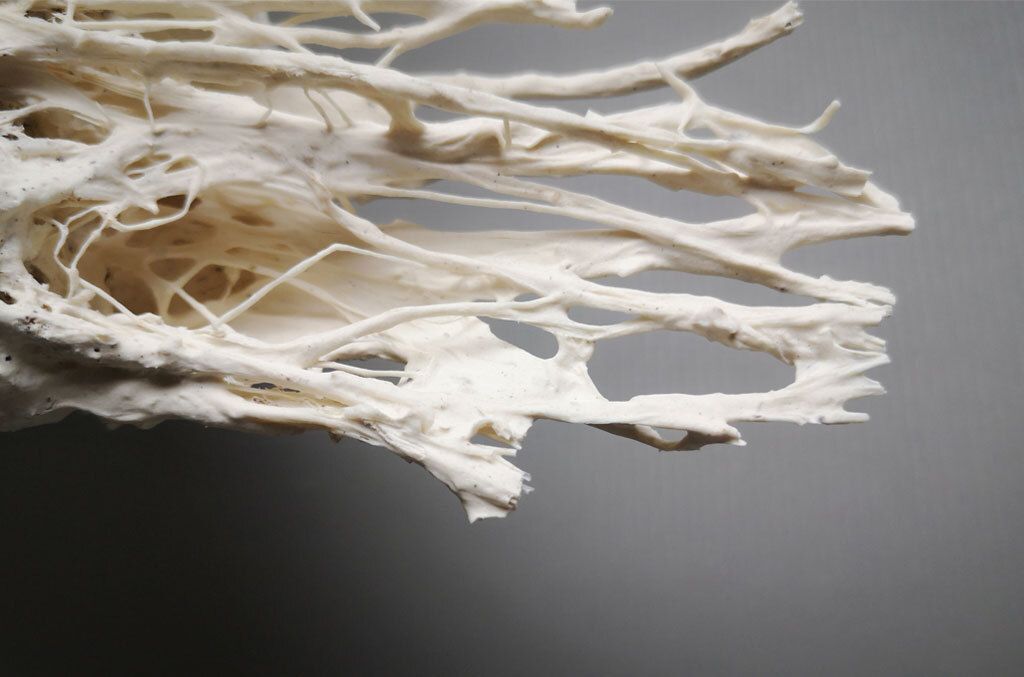 24.09 – 07.11.2020
Exhibition by Sama Genís Orriols

Opening of the exhibition, Thursday 24th September at 7 pm
in ACVIC Centre d'Arts Contemporànies

[view leaflet]
Don't pick up the cup which has fallen,
leave the fragments on the ground, do not pick them up,
do not try to remake now what has been.
Consider how each fragment sparkles
beyond every piece, in blindness,
unexpected and white, distant, cutting,
scattered and sunk in the wells of the hour,
lonely, motionless, every piece
come to rest in the space that shelters it,
open and closed, present among the absent.
Don't pick up the cup which has fallen.
It has suddenly become an archipelago
where the moment and the tide clash,
where nothingness floods every island
and where each island longs for total fire.
Lluís Solà
About Still lives of Sama Genís Orriols


---

Don't put things back in their places. Where? What things? The remains of what once was? Inert scrap metal? Rubble which was once fixed matter? The artist does not wish to return objects to their temporary, accidental places; on the contrary, she wishes to return them to the poem's very place, to the poet's place, to the artist's place, to a unique and precise place through the artist's explicit desire, where the beginning of everything may be perceived, the before of the before. A new place, a relevant place among those things which are sign and signal, things that save her from dying, and perhaps also, from the fear of living without living.
The act that moves Sama is an immemorial, insistent, constant, and faithful act; a ritual, for which she employs a profound desire for perseverance, a huge warmth to keep alive the link between her daily life and what is sacred, between the matter that surrounds her and her living self, listener, expert, her sensitive self. Sama's movement is a movement of love, deep love for objects, insignificant, little objects, her objects. And I ask myself, isn't artistic creation also an act of profound, unconditional love for whatever it is you love?
And if the artist's action is a ritual action, by its very nature the effect of time changes; therefore, don't the past, the present and the future merge in the instant? At this moment and not at any other? In a precise, concrete, solid, visible and beautiful moment? The surprise is equally striking for the artist, for the objects themselves, and for us. And I wonder: Do we need to take refuge in this place? In this useless shelter? Do we need rituals? Well, I honestly think so, because we are not simply just reason and a useful life, but we are emotional, exciting, mutable, changing, chaotic and fickle beings; sensitive beings, and we cannot fail to be so, and rituals express, like no other way, this emotional and expressive encounter with the world, giving meaning to beauty and showing its symbolic and transformative power.
But who are we, or what are things? We are, as the artist makes explicit, beings and also the objects of beings. We are a sea of blood, a trickle of dry mortar clinging to the body, a lucky find, a sea of rubble, a defeat, a life full and ruined at the same time, a strong wall and a ruin. We are bodies of other bodies, memories of other memories but above all we are a constant waiting. But we are also a sprig of rosemary, a dried fern, a leaf, a sharp fragment of terracotta, and perhaps a bright spot in the open air, a light that trembles over deep wounds.
We emerge into life as remains, into clarity and silence as remains, to be tomb, skeleton and offering. And disintegrated, absent, silent, we become a motionless island everywhere, an "island that longs for total fire."
Toni Casassas Bover
Artist / Castell de l'Areny, July 2020


---

Sama Genís Orriols achieved degrees in painting and artistic ceramics at the Vic School of Art and Design. She has taken a number of courses in ceramic techniques with teachers from around the world, such as in Korea, Belgium, Argentina, Venezuela, among other places.She has held solo exhibitions in Barcelona and Vic, and group exhibitions at the Louvre in Paris and in Kyoto. Her works have been selected, and have won awards, in several international ceramics competitions.
Photography: Sama Genís Orriols. Living without living, 2020